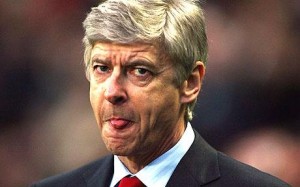 So it's saturday again, my third weekend in London…I live about 40 mins from the Emirates stadium. The gooners home, the 470 million greyhounds worth of metal, bricks and carpet like playing surface. Unfortunately its not brought us the most luck over the past 7 years but its does look very swanky…and I guess at the minute that is exactly what we represent on the pitch, swanky.
Sunderland today in the cup, must win…actually theres not much point in saying that it's so obvious its a 'must win'. If the same situation happens as last year and we go out of a bunch of cups in quick succession, then the fan's may actually burst onto the pitch and cut the ineligible Nicky Bendtner into a million pieces and scatter him throughout the north east…due to frustration.
I'm pro Wenger, completely, he's without a doubt a genius but this is such a big game against a smaller team that he has to win. The FA Cup needs to be a priority, barring a miracle on the 5th of march against AC milan in the Champions League then this is a brilliant opportunity in front of us.
Anyway, my battery is about to run out so that will do for this week, viva la wenger.
Peace
G