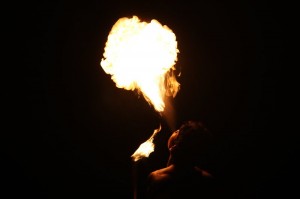 26th June 2010. 4 days ago we arrived on Koh Chang, and for the past 4 days we have done nothing. Just as we hoped, the way are day usually goes is as follows
…Wake up about 11/12, lie there, ask each other what we want to do, and after a few early morning grunts we quickly throw on a few day old tshirt and short
combo and head to the beach…we then catch a few waves and lie in the sun. get burnt. then head back to the hut, we nap for a while, then get up head for
dinner, then watch the footie and depending if the 1:30am game is worth staying up for we then retreat back to our domain and repeat the same routine.
The above is just a quick guideline of what we tend to do. The beach here is unreal and the island itself is like the film "castaway" only with a few extra
people and no Wilson. It seems almost timeless, as I lay on the sand and let the waves wash away the grains of sand beneath my fingers I can understand
the beauty of being away from society. If you haven't seen a film "into the wild". Although its set in Alaska, its gives you that same understanding of
escaping from society or reality.
A few other things to say about the island, the bar around the way from us, ting tangs has an amazing singer, not to sure his name (we will call him bob)
. He sits there, in between the games, covered in tattoos with his guitar and his Thai accent covering classic old school songs. You could really sit there
all night and just smile listening to him singing, "knock, knooo knoookin on heaven doo" you get the idea, I think even Bob Dylan nod hos head to his music.
Last night, down at the beach a few islander guys had a fire show. 4 guys, the oldest about 25 and the youngest about 7, I'm not sure it was the safest
organisation ever but it did add to the excitement. They stuff they could do was brilliant. From being blindfolded to fire skipping.
For tonight tho, we will head back to ting tangs and watch the football, and listen to bob. During the week we are going to head to the waterfalls and
elephant trek.
Peace out,
G