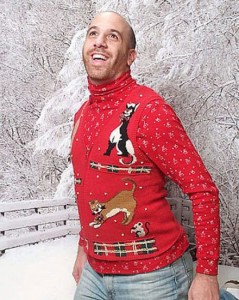 So, the middle of the week, half way between christmas and New year, the family celebrations finished and turkey striped naked, bones scattered amongst the debris that is the christmas. Wrapping papper torn, once in glorious form fitting splendor, protecting the eager eye from knowing the identity of what lay beneath. 362 days to go until the same thing happens, can't wait.
I want to keep the next few blogs quite short, mainly because I haven't been updating them as regularly as I would like, and if my grammar is to improve I need to be more dedicated. So what a great time of year for me to start a resolution?! A time of year when we decorate a tree, cover it with sparkly stuff, add some chocolate and then put it away.
Things I like about Christmas 2011
Church…reminders that its not always about sparkly stuff…
I spent time with family and friends
Christmas trees
MacBook Pro
Ate approx. 400 cocktail sausages
Won over 70% of my christmas cracker pulling battles.
Things I didn't like about Christmas 2011
People get sad if they cant get drunk…
No snow, and felt like an average summer day
I woke up at 9 instead of 7
Found out Santa isn't real
Realised how long I was lied to about Santa….(24 years)
Lost 30% of my christmas cracker pulling battles.
So thats about it on my christmas blues, happy to spend it at home, receive gifts I wont open until july and now have the laborious task of losing the weight I put on over this festive season. Perfectly pointless the majority of it remains, yet I wouldn't change a single branch.
Merry Christmas and happy new year.
G